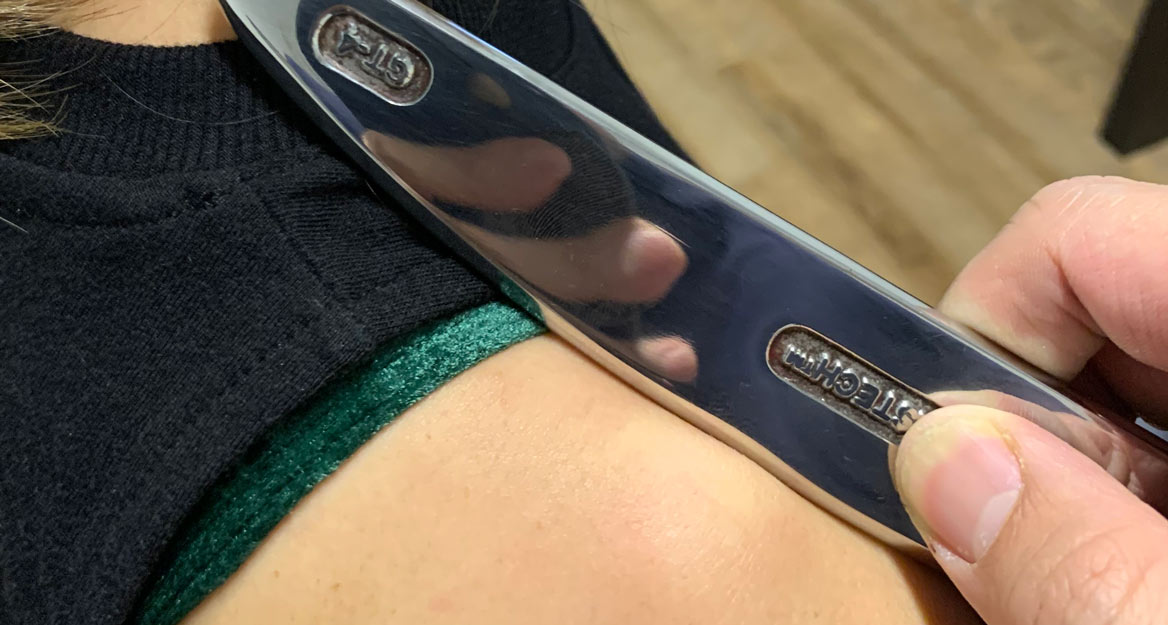 The Graston Technique ® (GT) is a unique and evidence-based form of Instrument-Assisted Soft Tissue Mobilisation (IASTM) that effectively addresses tissue lesions and fascial restrictions. This technique involves the use of specially-designed stainless steel instruments with unique treatment edges and angles to deliver an effective means of manual therapy. The combination of the usage of such instruments and therapeutic exercises leads patients to the restoration of pain-free movements and functions.
GT is clinically proven to achieve faster and better outcomes for acute and chronic conditions such as Achilles Tendonitis, Carpal Tunnel, Adhesive Capsulitis, IT Band Syndrome, Lumbar Strain and Plantar Fasciitis.
It is little to no wonder that the Graston Technique ® is the leading soft-tissue therapy that is used by two-thirds of athletes in the Major League Baseball, the National Football League, and the National Basketball Association.